How it Works
Website Construction
Once a viewer clicks on the Our Practices button on the hospital website, they're taken to the portal page on our site that lists all the practices: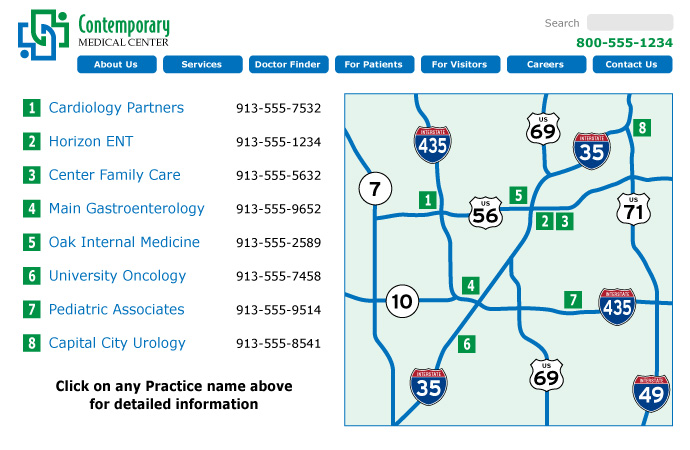 A click on any practice name brings them to the practice's Home Page: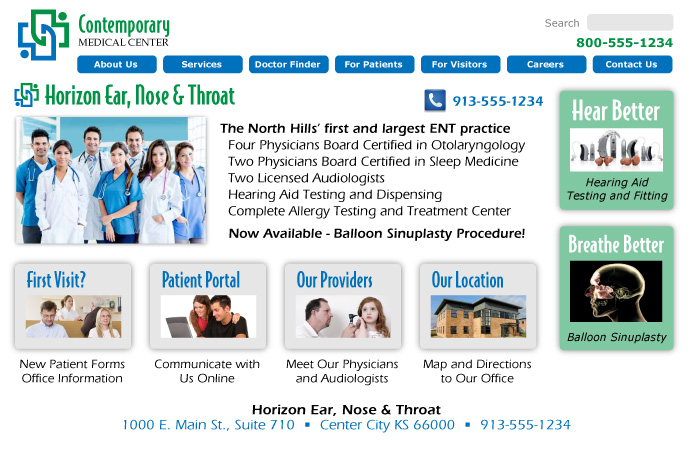 The First Visit page contains everything needed by a new patient, including Patient Forms or a link to the Patient Portal: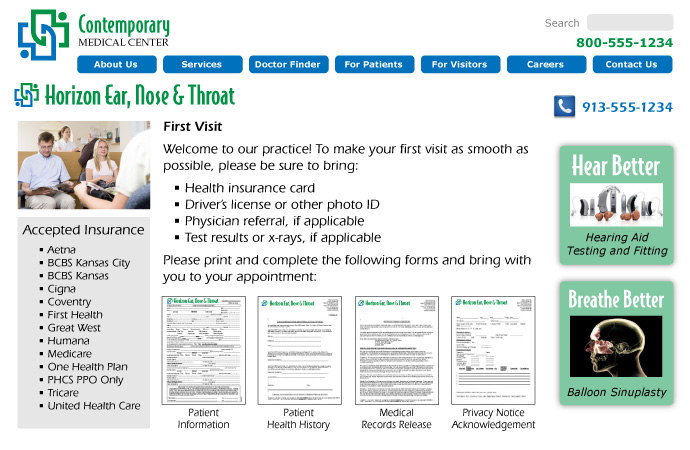 The Patient Portal page gives potential and existing patients an informational gateway to your portal login page. Many newer patients are hesitant to get started in this area – a friendly explanation of what they'll encounter makes a big difference.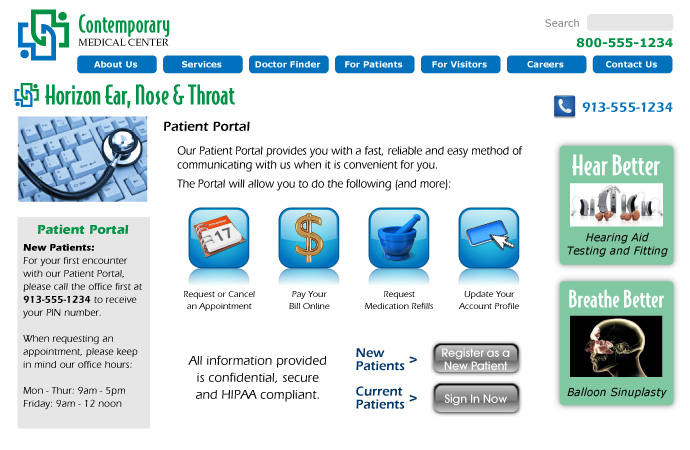 The Providers page displays images and short bios of all the practice's physicians, as well as PAs, NPs, audiologists, etc. Our Premium Package includes a full page for each provider in addition to this portal page.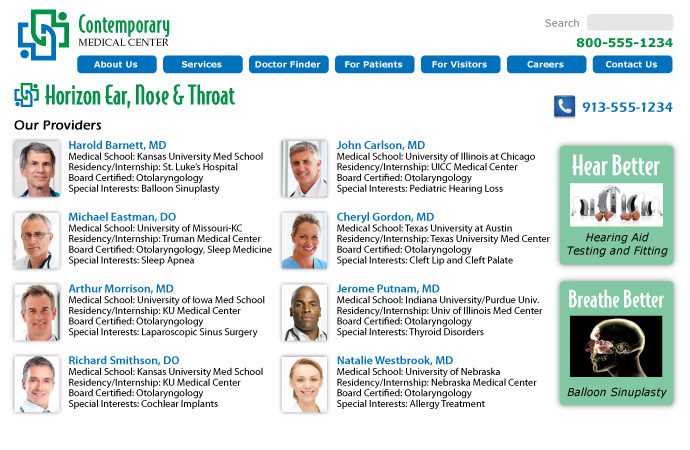 The Location page contains a custom map (showing any desired local landmarks) and a link to MapQuest® or Google Maps® directions: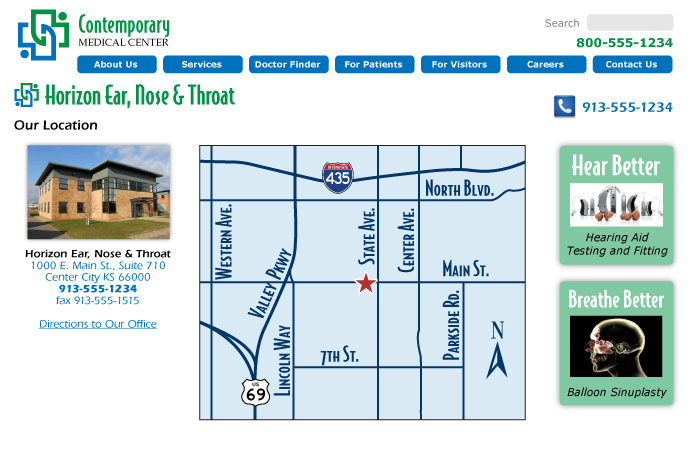 The Featured Services pages provide a detailed description of any two services the practice would like to highlight. This is a great way to promote new or seasonal services: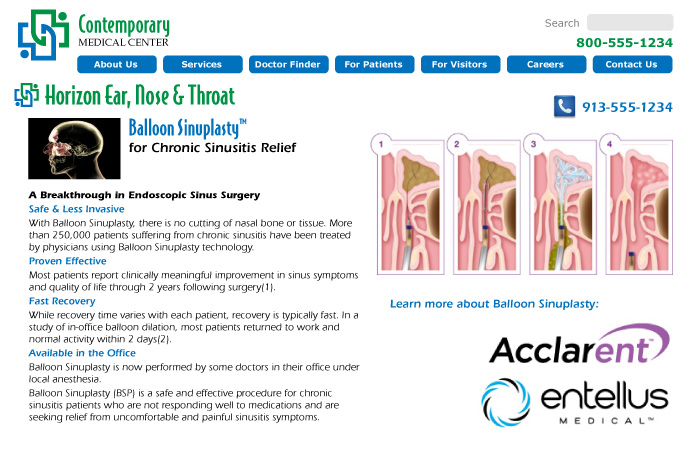 Website Hosting
There's no need to allow access to the hospital's servers – we host all the practice web pages on our dedicated server. For the example above, the practice's site would be hosted at www.OurPractices.net/ContemporaryMedCenter/HorizonENT.